make a difference and have fun
Join our volunteer trail crew
Stunning views, incredible scenery
Becoming a member of the FOSS trail maintenance crew is a terrific way to see and experience Myra-Bellevue and Okanagan Mountain Provincial Parks and the Myra Canyon Trestles. Experience stunning views, incredible scenery, and diverse flora and fauna. You will have the opportunity to go to many places you may have never seen before.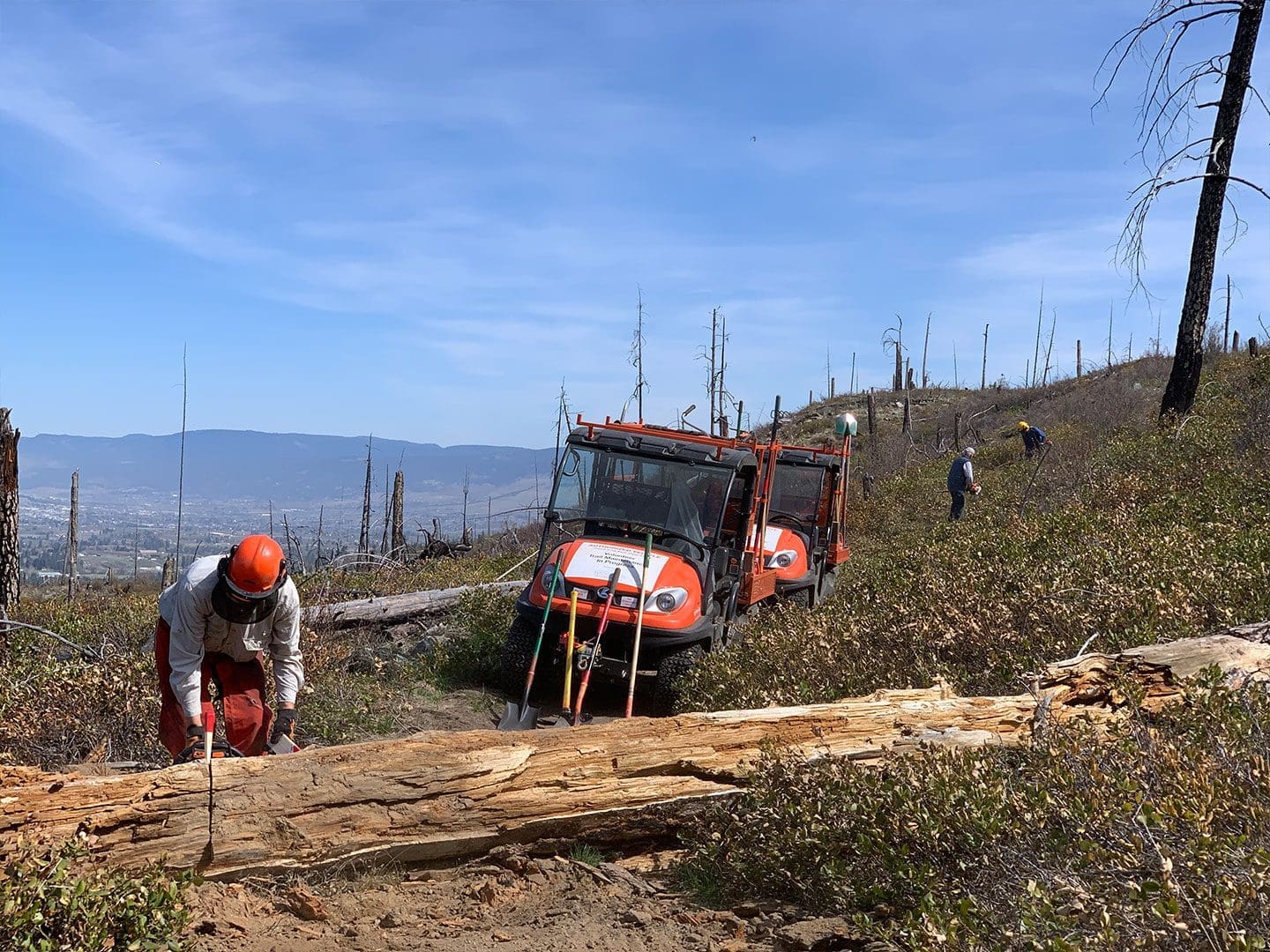 Excellent people, rewarding physical work
Meet, work, and become friends with other volunteers with diverse backgrounds and life experience who share your passion for giving back to your community and the majesty of nature. Use UTVs, hand tools, brush trimmers, chainsaws, to grade or smooth a trail surface or place water bars across a trail to assist with drainage control so that trails don't erode. The work does involve manual labour – lifting, pushing, rolling objects, hiking – so having a decent level of fitness is important.
Small Crews, Short Shifts
Typical work involves 2-4 people for 4-5 hours in the cooler times of the day
Active March to November
Usually we work during the weekdays, with the odd weekend shift
Get trained on power equipment
Crews use UTVs, hand tools, power trimmers, chainsaws and self-propelled brushers
Experience diverse areas
We work in the Myra Bellevue and Okanagan Mountain Provincial Parks & the Myra Canyon Trestles